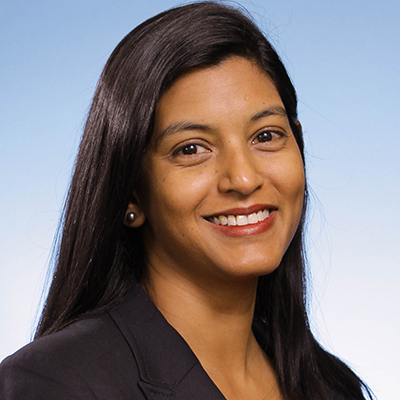 Urmimala Sarkar MD, MPH is Associate Chair for Faculty Experience for the Department of Medicine, Professor of Medicine at UCSF in the Division of General Internal Medicine, Associate Director of the UCSF Center for Vulnerable Populations, and a primary care physician at Zuckerberg San Francisco General Hospital's Richard H. Fine People's Clinic. Dr. Sarkar's work centers on innovating for health equity and improving safety and quality of outpatient care for everyone, especially low-income and diverse populations. Her expertise spans topics including medical errors and patient safety, diabetes, and cancer prevention and survivorship. Dr. Sarkar's research is collaborative and intersects with methods found in human centered design, human factors engineering, data science, health services research, and implementation science.
Research Overview:
Innovating for Health Equity
Dr. Sarkar's research focuses on: (1) Ambulatory patient safety, (2) Digital health innovations to improve the safety and quality of outpatient care, (3) Social media research for behavior change,  (4) Safety-net implementation of evidence-based digital health in real-world settings.
Computational health science interests: