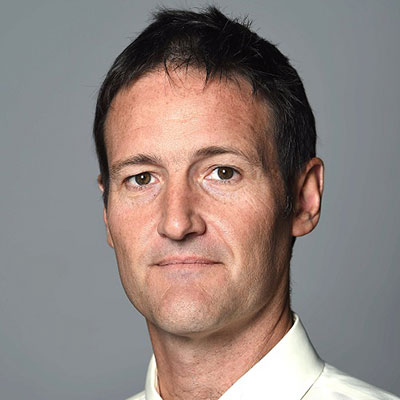 Sergio E. Baranzini studied at the University of Buenos Aires in Argentina, earning his degree in clinical biochemistry and later obtaining a PhD with honors in human molecular genetics. Dr. Baranzini came to UCSF as a postdoctoral scholar, and joined as faculty in the Department of Neurology in 2003. He is a member of the American Association of Immunologists, the American Society for Human Genetics and an elected member of the American Neurological Association. His research focuses on the genetics and molecular mechanisms underlying complex diseases; and work in his lab involves human genetics, immunology, molecular biology, bioinformatics and systems biology approaches.
Research Overview:
Knowledge representation for multimodal data integration in complex diseases
Dr. Baranzini's lab is half wet and half computational. On the wet lab, research focuses on understanding the mechanisms underlying multiple sclerosis from genetics to gut microbiome. On the computational side, the lab has developed SPOKE, a large biomedical knowledge graph containing information from more than 45 databases. In addition to constant development of the graph, the lab focuses on developing algorithms to query, analyze, visualize and integrate information. Projects apply graph theory and machine learning to leverage public information and lab-generated data and include drug repurposing/discovery, and EHR embeddings for disease prediction.
Computational health science interests: