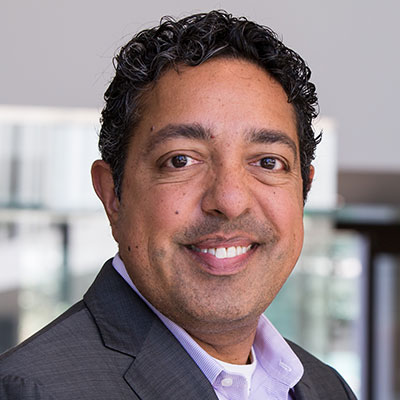 Atul
Butte, MD, PhD
Bakar Institute Director; Priscilla Chan & Mark Zuckerberg Distinguished Prof; Chief Data Scientist for UC Health
Atul Butte is the inaugural Director of BCHSI and is the Priscilla Chan and Mark Zuckerberg Distinguished Professor of Pediatrics, Bioengineering and Therapeutic Sciences, and Epidemiology and Biostatistics. He is also Chief Data Scientist for UC Health, representing all 6 University of California Academic Medical Centers. He has authored over 200 publications, with research repeatedly featured in popular media outlets. 
He was elected into the National Academy of Medicine, and has been recognized by the Obama Administration as an Open Science Champion of Change for promoting science through publicly available data. Dr. Butte is a principal investigator of several major programs including the California Initiative to Advance Precision Medicine, and ImmPort (NIAID clinical and molecular data repository).
Research Overview:
The Butte lab builds tools in translational bioinformatics to make sense of big 'omics and clinical data and solve new classes of problems in Oncology.
Computational health science interests: