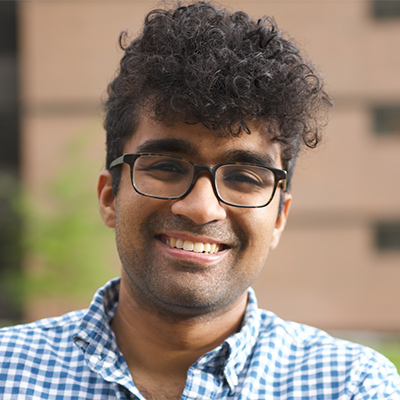 Vijay
Ramani, PhD
Assistant Professor of Biochemistry & Biophysics at Gladstone Institute for Data Science & Biotechnology and UCSF
Dr. Ramani earned a BSE in Chemical Engineering at Princeton University, with minors in Quantitative & Computational Biology, and Engineering Biology. Studying an Integrated Science Curriculum, he was motivated to pursue research in quantitative molecular biology. He spent time at Sangamo Therapeutics as a Computational Biologist developing high-throughput sequencing assays. He completed a PhD in Genome Sciences at the University of Washington, where he developed new molecular technologies to study biomolecular phenomena at scale and learned to apply novel bulk- and single-cell sequencing technologies. He began an independent research group as a Sandler Faculty Fellow in the Fall of 2018 and transitioned to an Assistant Professor position at the Gladstone Institute for Data Science & Biotechnology / UCSF Department of Biochemistry & Biophysics in 2021. 
Research Overview:
Novel molecular technologies to study gene regulation
Ramani Lab invents molecular tools to study biology, e.g. devising ways to molecularly tag nucleic acids and proteins with unique genomic or proteomic identifiers, then using these to quantify biological phenomena at the level of single cells and single molecules, using high-throughput sequencing and cutting-edge mass spectrometric techniques.
Computational health science interests: