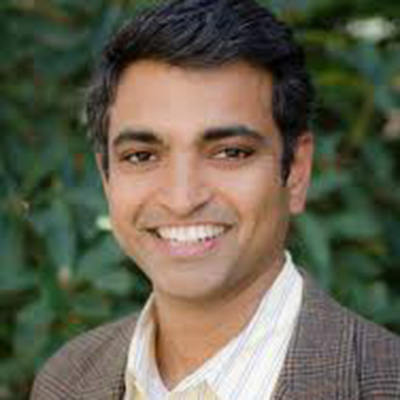 Srikantan
Nagarajan, PhD
Professor, Radiology and Biomedical Imaging
Dr. Nagarajan is a Professor in Residence, Director of the Biomagnetic Imaging Laboratory, in the Department of Radiology and Biomedical Imaging at the University of California, San Francisco. He has joint appointments in the Department of Bioengineering and Therapeutic Sciences and in the Department of Otolaryngology, Head and Neck Surgery at UCSF. He is an active member in the UCB-UCSF Joint Graduate Program in Bioengineering and has served on the Executive Committee.
Research Overview:
Brain imaging analysis and brain computer interfaces for diagnosis and assessment in various patient populations
Dr. Nagarajan has multiple research interests, including understanding human brain plasticity associated with learning and disease, and determining neural mechanisms of controlling speech. He focuses on the development and refinement of multimodal structural and functional brain imaging and brain computer interfaces, for diagnosis and assessment in various patient populations. His current translational research program includes conducting multimodal brain imaging studies in people with Autism, Dementia, Tinnitus, Brain Tumors, Epilepsy, Traumatic Brain Injury, Stroke and Voice Disorders.
Computational health science interests: