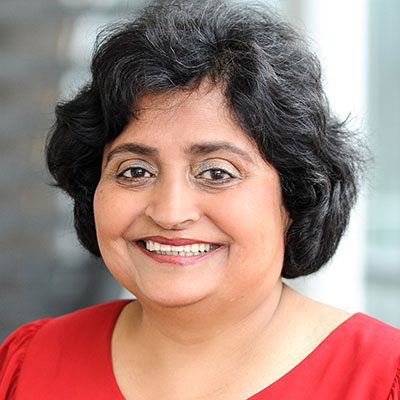 Sharmila
Majumdar, PhD
Professor and the Vice Chair of Research in Radiology
Dr. Majumdar is a Professor and the Vice Chair of Research in the Department of Radiology and Biomedical Imaging and Professor in the Departments of Bioengineering and Therapeutic Sciences, and Orthopedic Surgery at UCSF and Bioengineering at UC Berkeley. She obtained her PhD degree in Engineering and Applied Science from Yale University in 1987, where she stayed as a post-doctoral researcher and Assistant Professor until 1989, when she joined UCSF. She is a recognized expert in the area of imaging, and fellow of the American Institute of Medical and Biological Engineers and the International Society of Magnetic Resonance in Medicine (ISMRM), and recipient of the Gold Medal from ISMRM.
Research Overview:
Developing image processing and analytics for musculoskeletal research
Dr. Majumdar's research work on imaging, particularly magnetic resonance and micro computed tomography, and development of image processing and analysis tools, has been focused in the areas of osteoporosis, osteo-arthritis and lower back pain. Her research is diverse, ranging from technical development to clinical trials.
Computational health science interests: