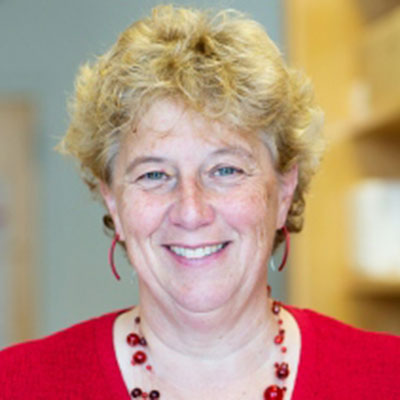 Laura
van 't Veer, PhD
Professor of Laboratory Medicine; Endowed Chair in Cancer Research
Dr. van't Veer received undergraduate training in biology and a MS in molecular oncology at the University of Amsterdam. She earned her PhD in Medicine at the University of Leiden and completed two postdoctoral fellowships, first at Harvard Medical School and later at the Netherlands Cancer Institute. Dr. van 't Veer has become a world renowned Molecular Biologist and inventor of MammaPrint®. In addition to her Professorship, she is the Program Leader of the UCSF Helen Diller Family Comprehensive Cancer Center Breast Oncology Program, Director of Applied Genomics with the HDFCCC, and UCSF-Site Principal Investigator of the Athena Breast Health Network.
Research Overview:
Characterizing biomolecular signatures for precision cancer treatments 
Dr. van't Veer's research focuses on personalized medicine, to advance patient management based on knowledge of the genetic make-up of the tumor as well as the genetic make-up of the patient. This allows clinicians to optimally assign systemic therapy for those patients in need of such treatment, and to ensure the selection of the therapy that is most effective.
Computational health science interests: