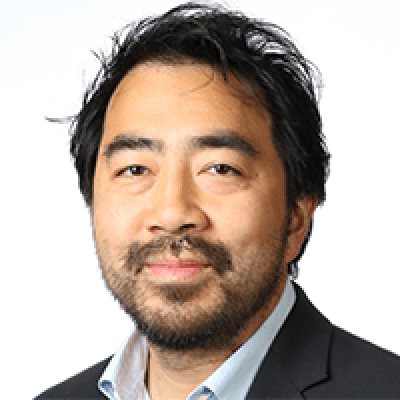 Franklin
Huang, MD, PhD
Associate Professor of Medicine
Dr. Huang has a background in molecular biology, genetics, and global health, with specific training and expertise in cancer in resource-limited settings. Dr. Franklin Huang is a physician-scientist and a member of the Genitourinary Oncology division at UCSF Health Sciences. He serve as a mentor to students and trainees who are interested in cancer disparities, genetics, and global oncology. He is also the co-founder of Global Oncology.
Research Overview:
Understanding how to use digital tools to improve quality and value of healthcare 
Dr. Huang studies biological processes relating to cancer disparities with a focus in prostate cancer. His lab uses cancer genomics including single-cell approaches to understand mechanisms that drive lethal, aggressive disease. A major focus is to identify and uncover roles for cancer genes and identify new cancer vulnerabilities.
Computational health science interests: