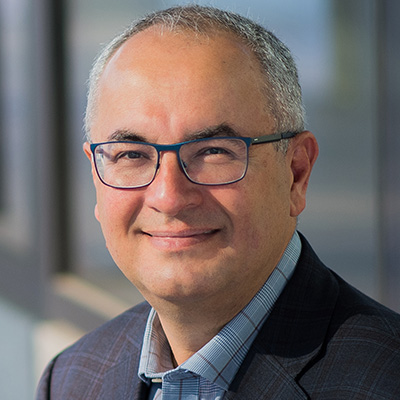 Alejandro
Sweet-Cordero, MD
Dr. Sweet-Cordero studied Biology and Anthropology at Stanford, and earned his medical degree from UCSF in 1995. Further medical training included a residency in Pediatrics at UCSF, and subspecialty training in Pediatric Hematology/Oncology at Dana Farber Cancer Institute/Boston Children's Hospital. He was a post-doctoral fellow in the laboratory of Tyler Jacks at the MIT Center for Cancer Research. As a post-doctoral fellow he also collaborated closely with Todd Golub and other members of the Broad Institute. Dr. Sweet-Cordero was an Associate Professor at Stanford up until 2016, when he joined UCSF as Associate Professor in Pediatrics and Benioff Chair of Child Health.
Research Overview:
Functional genomics to identify novel cancer therapeutics
The lab seeks to discover new therapeutic approaches to target the genetic mutations and altered signaling networks that are specific to cancer cells. Using functional genomics applied to mouse and human systems, we work to understand the transcriptional networks that regulate the outcome of specific oncogenic mutations and to understand how cancers become resistant to chemotherapy. This work relies heavily on computational genomic analysis, generating and using high-throughput datasets and next-generation sequencing for gene and network discovery. Our primary disease focus is lung cancer and pediatric sarcomas.
Computational health science interests: