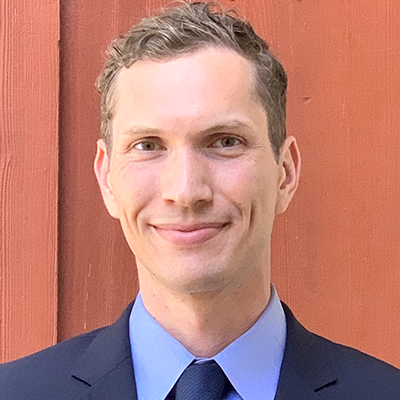 Aaron
Scheffler, MS, PhD
Assistant Professor of Biostatistics, Epidemiology & Biostatistics
Dr. Scheffler received his PhD in biostatistics from the University of California, Los Angeles and is an Assistant Professor in the Department of Epidemiology and Biostatistics. His research addresses the statistical challenges posed by highly structured data collected in applications from imaging to wearable technologies.
Research Overview:
Analysis of complex datasets to better understand biological systems and inform meaningful clinical decisions
Dr. Scheffler develops statistical methods for high-dimensional signals produced by his collaborators in neurology and orthopedics. The proper interrogation of this data will lead to improved health outcomes at both the patient and population level. 
Computational health science interests: